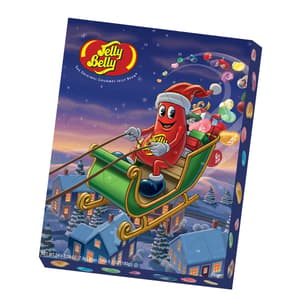 I waited a little long, so they only arrived today. But my kids are getting the thrill of opening up a little door each day and finding a treat inside.
What's going on?
This year, the first night of Hanukkah falls on Christmas eve! And Jelly Belly makes an advent calendar and although the bean is driving a sleigh and wears a red and white hat, there's sufficiently little Christmas reference that I'm comfortable with this.
Because it arrived late, they start with the 6th now and they will go back and open the first five during nights 2-6 of Hanukkah.